(Happy) New Year
3 January, 2021
870 words, 5 minute read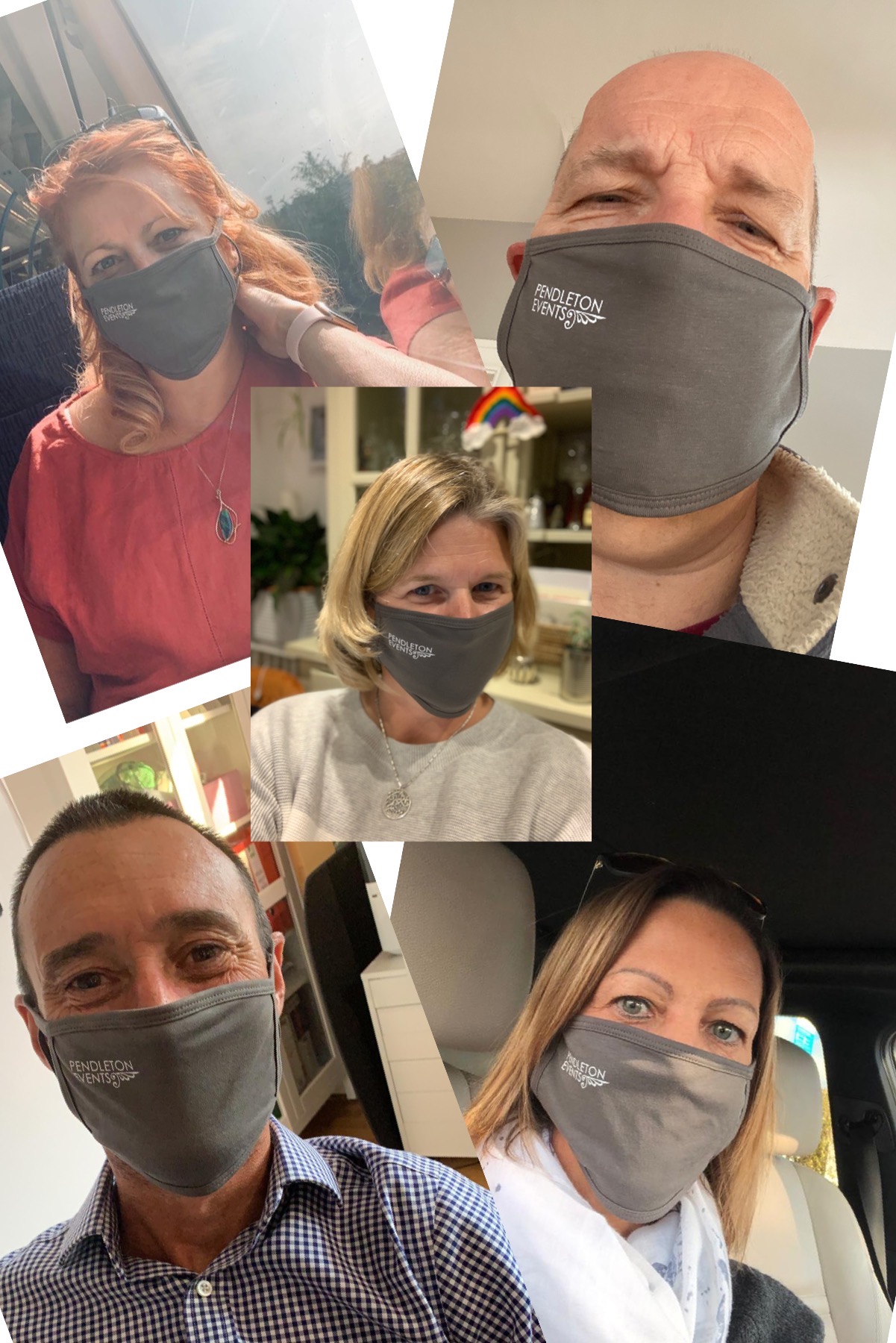 Well, 2020 is finally done and dusted! 2021 isn't showing many signs of playing nicely but at least we have last year behind us. This is a time when many think about resolutions and start breaking them in just a couple of days time. As Cambridge is currently sitting in Tier 4 and no doubt moving to tighter restrictions with the rest of the country soon, I've decided to have just one resolution. Actually more of a mantra really; "This too shall pass so chin up, smile and look for the positive in all things."
I'm going to put that into practise right now by reflecting on last year and looking for the positives in what was a challenging year for us all.
2020 started in such a promising way. I had events booked in Tenerife, Rotterdam and Portugal with enquires out for Copenhagen, South Africa and Italy. I had FAM trips booked and was looking forward to The Meetings Space in Abu Dhabi. This was going to be a good year. A very good year. In fact it was showing all the signs of being a record breaking year!
And record breaking it was just not quite in the way I had hoped! By the time the UK went into it's first (!) National Lockdown on Monday 23rd March I had already dealt with a conference which had to be abandoned with the advance party and a couple of delegates already in place (Tenerife) and had seen my diary empty for the first quarter at least.
Even with all this going on I still wasn't really aware of the impact this virus would have on us as a business, as an industry, as a country. I had travelled to 6 different countries in the first 3 months of the year. Met with clients, colleagues and suppliers to prepare for a year that was soon to be ... well, cancelled. Overnight I became a Zoom convert along with the rest of the country and we were all soon to learn that we really wouldn't be out of it all by June ... September ... October ... or even Christmas! Here we are in January and we still don't know when life will look like something we recognise again.
So what about the positives? Well, we adapted. We grew as a community, both within the industry and further afield. We clapped the NHS, looked after the vulnerable and remembered what community actually means.
We connected with clients in a new way as we managed postponed and cancelled events, kept the channels of communication open and tried to rebuild confidence. It was a terrible year in many ways and the business took a battering but we're still here, we're still fighting and we had a lot of amazing connections in new ways. One of the best decisions I made in 2020 was joining the AIEA — a decision it turns out which couldn't have been better timed.
I remember sitting on a train heading to Heathrow and sending over the paperwork for membership not knowing that our world was about to turn upside down. I don't know if my experience would have been different outside of a global pandemic situation but I doubt it. The relationships, support and connection with AIEA members is absolutely what has got me through the last 12 months. From regular on-line coffee mornings to contract workshops and supplier sessions. I've met new people, connected with some I already knew and have enjoyed many opportunities to network and learn. Knowing you're connecting with like-minded people who fully understand the highs and lows of our wonderful industry is invaluable. We were a close knit industry before, but now we're really more like family — here to support, help and encourage every step of the way.
I also used the time for personal and professional development. I'm proud to be a Mental Health First Aider through MHFA England (thanks to training delivered by MindCare Training) as well as being accredited through HireSpace as a Safer Events Organiser. I've recently completed the Brightspace Events training to deliver COVID Secure Events when the restrictions lift and we are once again delivering world class events!
So all in all there are things to remain positive about as we enter this new year of more uncertainty. No matter what the year throws at us I would like to take this opportunity to wish you a very Happy, Safe and Healthy 2021. And remember ... this too shall pass so chin up, smile and look for the positive in all things!